Designers Guild Zardozi behang Collectie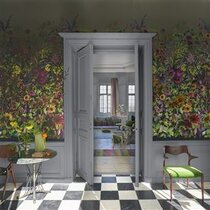 Sublieme texturen, sierlijke prints en glamoureuze geometrische patronen omschrijven de najaars behang collectie Zardozi van het Engelse lifestyle merk Designers Guild.
Deze prachtige verzameling achtergronden is gedrukt op een luxe non woven behangpapier in een pallet van opvallende kleuren.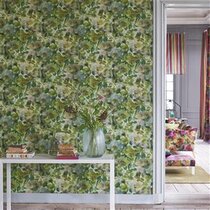 Designers Guild Zardozi, Surimono behangpapier

Collectie: Designers Guild Zardozi
Dessin: Surimono PDG1062
Rolbreedte (cm): 52 cm
Rollengte (hoogte): 10 m
Patroonherhaling: horizontaal 52 cm, verticaal: 64 cm.
Materiaal: Non woven wallpaper.
Onderhoud: licht afwasbaar
Klik hier voor de Designers Guild Zardozi Surinomo behang collectie >

An ethereal imagining of layered florals and botanicals with serene washes of watercolour. This sublime wallpaper features masterful and free-flowing brushstrokes to achieve lustrous colour definition. Printed onto a smooth non-woven ground for ease of hanging and available in five glorious colourways.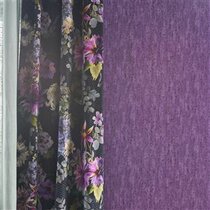 A stunning small scale textural effect wallpaper design with occasional metallic highlights. In a wide colour palette from vivid signature colourful shades to naturalistic neutrals. This highly versatile wallpaper design is printed onto a smooth non-woven ground for ease of hanging in any interior setting. Available in ten colourways.

Designers Guild Zardozi, Shirakawa behangcollectie
Dessin: Shirakawa PDG1063/10
Rolbreedte (cm): 52 cm
Rollengte (hoogte): 10 m
Patroonherhaling: 52 cm.
Materiaal: Non woven wallpaper.
Onderhoud: licht afwasbaar
Klik hier voor de Designers Guild Zardozi Shirakawa behang collectie >